Secure and trusted checkout with:

Whether you're looking to regularly create content for social media or just a collection of personal videos and photos to keep your memories alive, it helps to be able to shoot them by yourself. Unfortunately, the high-quality smartphones are not enough anymore!
Videos and photos that are made with the help of drones are incredible and more and more people want to buy one. The problem though, is the high price and the fact that most drones are very difficult to use. But now there is Blade 720 Drone on the market, a drone that meets the expectations of those who want easy use, high quality, and low price all in one! Too good to be true? Let's check it out…
The advantages of using Blade 720 Drone:
Controlled via iOS and Android
Type:

Helicopter

Features:

Remote Control

Charging Time:

60-70mins

Control Channels:

4 Channels

Motor:

Brush Motor

Remote Distance:

80-100m

Action Time:

7-9mins

Controller Battery:

3 x 1.5 AA battery (NOT Included)

Material:

PLASTIC, Metal

Remote Control:

Yes

Aerial Photography:

No

Power Source:

Electric

State of Assembly:

Ready-to-Go

Features:

Model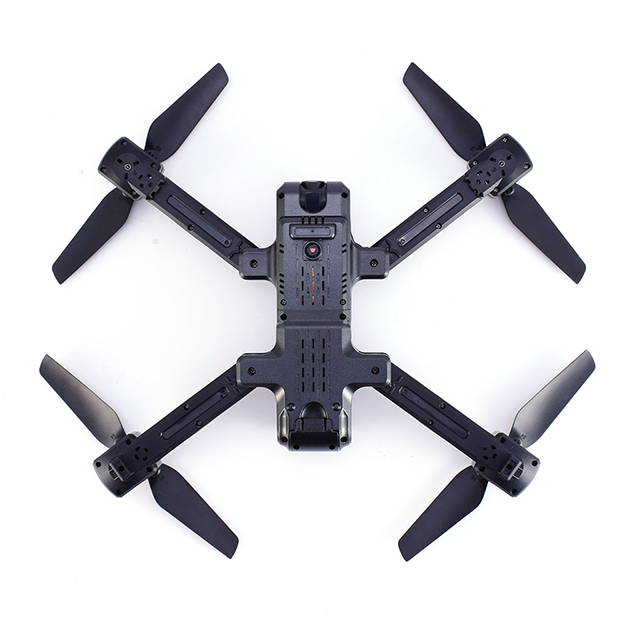 Take Amazing Aerial Photos
Have you ever wondered how wonderful it would be to be able to take amazing aerial photos?
Do you wish to create a collection of videos showing beautiful landscapes from above?
Blade 720 Drone is a new type of drone so easy to fly.
Its camera is able to take high definition pictures that everyone is going to ask you how you managed to take them.
You don't have to be an expert to learn how to fly it. In less than 10 seconds it will be in the air delivering to you great videos and pictures.
What is it?
The Blade 720 Drone is a brand-new type of drone, made so that anyone can fly it. It's perfect for making the ultimate selfies!
TheBlade 720 Drone was designed by two German engineers who love drones. They found that the drones they had were very bulky, heavy and difficult to travel with.
So, they designed this ultra-compact, light drone, and without sacrificing any of the main benefits of a top HD model.
It's firm, it's easy to control and it can live-stream and record to your phone!
People is using it to take 'the ultimate selfies' – the results are incredible…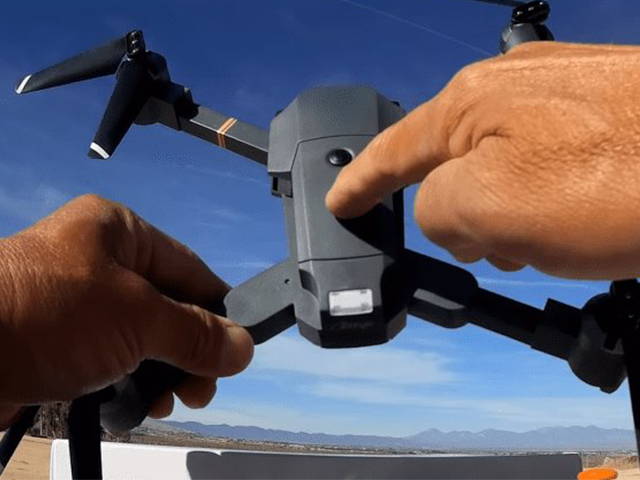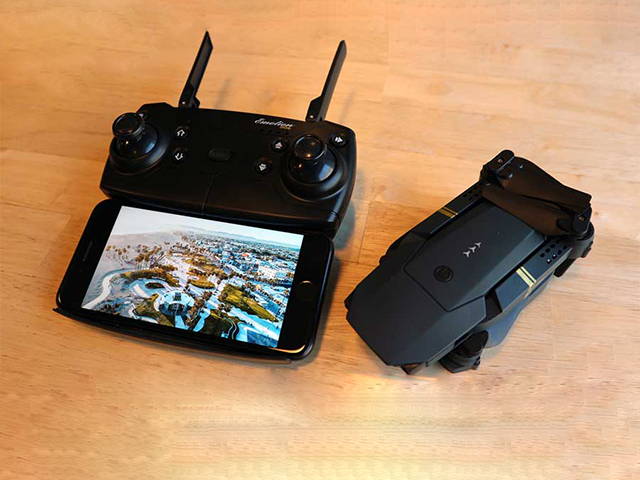 How Does It Work?
First, you have to install an app. Once you have done that, just plug in the battery, connect to your drone and start up the app. In less than 10 seconds you're ready to fly your drone! It's all very easy.
And then the best part comes: flying is so incredibly easy. The controls are just superb, really intuitive. Flying the drone feels natural. It's just amazing how easy and smooth the controls are!
Once you're in the air, it's time to use the built-in camera. You can take the most stunning pictures and videos. Take videos from otherwise impossible angles and impress your friends with the coolest selfies!
The Blade 720 Drone is a brand-new type of drone, made so that anyone can fly it. It's perfect for making the ultimate selfies!
Watch Blade 720 Drone in Action:
The Most Desired Features for a Drone!
Foldable – The propellers fold inwards to make the drone easier to carry and better protected during transit.
Controlled via iOS and Android – Simply install the App and connect through Wi-Fi to the drone.
Increased Flight Time – Blade 720 Drone has improved battery life and it's the fastest drone of its category at a speed of up to 12 metres per second with a top transmission range of 2 km.
Altitude Hold Mode – This mode locks the height and the location of the drone so it can hover steadily at one spot and capture great photos and videos.
Anti-Collision System – Built-in sensors prevent collisions with the ground & other obstacles.
3D VR mode – Use the joystick and a VR kit to control the drone even easier.
Minimalist and practical design –The smart lightweight construction folds together for extra portability.
High-quality video – The images look incredibly sharp on this drone.
Panorama Mode – Capture 360 degree photos from the air with just one click of a button.
---
---
Take advantage of our unique offer and get Blade 720 Drone Now!
Do not waste time!
---
Frequently Asked Questions
Yes. The drone folds up, so it is really easy to take anywhere with you. It almost fits to your pocket.
Can I record videos with Blade 720 Drone?
Absolutely! Blade's 720 Drone camera can record high quality videos, The images also look incredibly sharp from this drone.
---
" A colleague's kids happened to be at the office, and they figured it all out in seconds — on their first drone flight ever. It's that easy to use. Camera is very good, high altitude excellent flight, takes pictures and records video. Great Choice."
Adrian, Russia
"Very good drone. It's very easy to fly and you have total control with the remote control. The quality of the camera is great and it fits in my bag, so I can easily carry it with me."
Jacques, France
"Excellent! The quality of the photos is great and it is really easy to carry because it's foldable and not heavy at all. I had it with me on my vacation and I managed to take some great photos with it. My girlfriend really loved them,"
John, Greece
---

Satisfaction Guarantee
We stand by our high-quality products and your satisfaction is guaranteed.

Secure Checkout
Pay with the world's most popular and secure payment methods.

Great Value
We offer competitive prices on all of our exclusive products.

Free Worldwide Delivery
We provide free worldwide shipping to over 200 countries & regions.