Secure and trusted checkout with:

Summer may be a beautiful season, but long hot days in the heat can become a nightmare. You may even find it difficult to cope with daily routine, particularly when you're trying to work, relax, or sleep. Does this sound familiar?
No matter what you do, the sun can easily find a way to make your living space a dehydrating, sweaty, and uncomfortable environment. How many times have you woken up due to your room's high temperature? How often does your baby cry because is feeling hot?
Air conditioners are expensive to buy, need installation and increase a lot your energy bills. Very often they require maintenance that costs much more extra money. Fortunately, there is another solution.
No more sweating during the summer heat! Coolair is a new revolutionary invention that can provide immediate relief against hot summer days.
Lightweight - Easy to carry unit
Timing Function:

>7.5 hours

Controlling Mode:

Mechanical Timer Control

Technology:

Other

Power Source:

USB

Max. Power:

<20W

Fan Speed:

Third Gear

Air supply mode:

Other

Suspender Length:

No Suspender

Usage:

Home

Max. Timing Limit:

>8 hours

Application:

10-15㎡

Reverse Rotating Function:

No

Type:

Cooling Only

Rotary Vane Quantity:

Without Vane

Installation:

Mini

Remote Control Function:

No

Size:

>1400MM

Type:

Air Cooling Fan

Water-shortage Power-off Protection:

No

Material:

PLASTIC

Voltage (V):

24V

Wind Type:

Natural Wind, Sleep Wind, Prevailing Wind

Certification:

CE

Power (W):

8W
Why is this invention the definite solution against heatwaves?
During the heat of summer, the inside temperature of your home or place of business can become unbearable. However, the thought of a high power bill can also be more than enough incentive to just battle through and wear less clothing.
Air conditioners, as a whole, are also expensive to buy, require installation, and increase a lot your energy bills. Therein lies the question: Can there be another solution?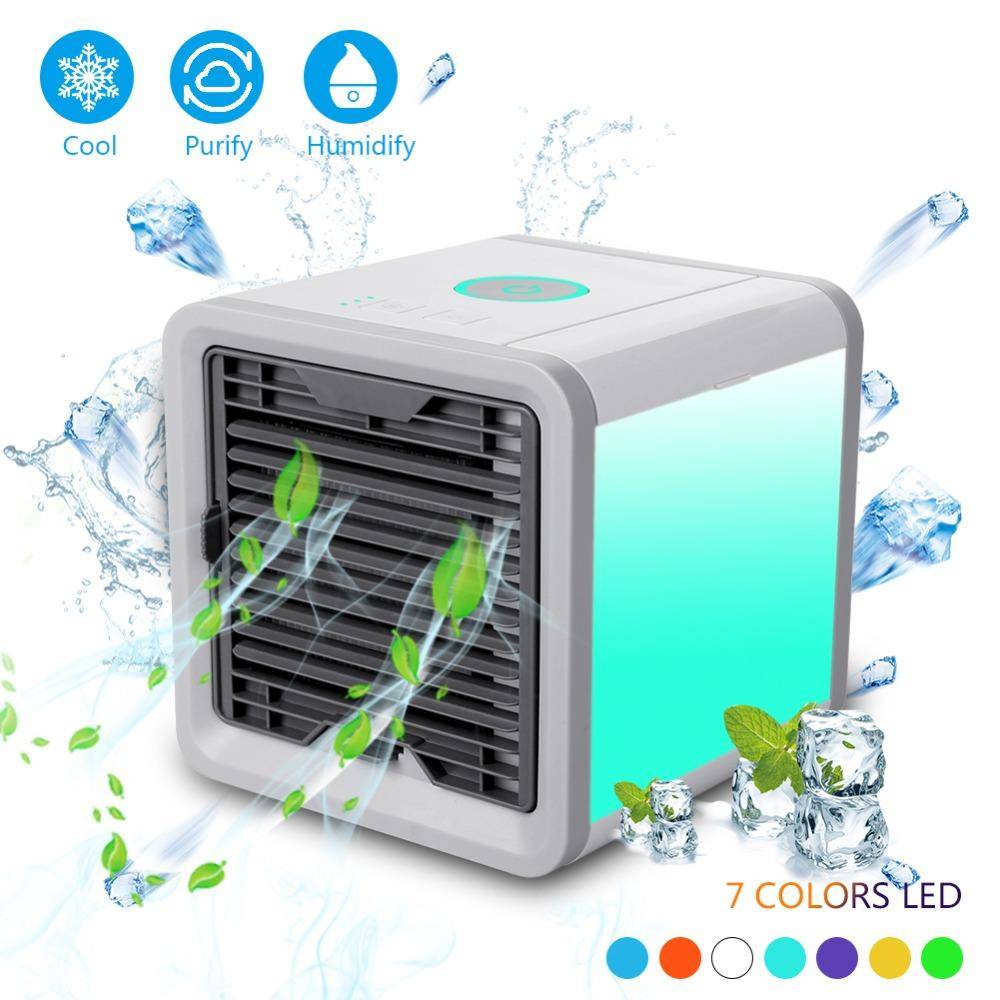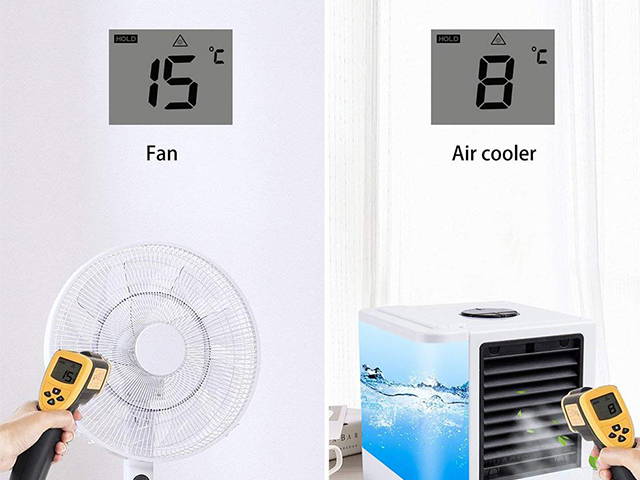 Suffering in the heat but the price of air conditioning is just too high?
Coolair is a powerful, lightweight and compact personal air conditioner that you can take anywhere. It creates a clean and natural atmosphere in your room. It humidifies and purifies the air without annoying noise.
The relaxing breeze of cool, clean air and the soothing soft night light create the perfect conditions for you to relax! If the summer sun is too hot to handle, then Coolair is the best thing you could find to immediately improve your daily life. With its elegant design you can have it in your office, living room, bedroom, bathroom or any other room you'd like!
How Coolair Works?
It just needs water and it can last up to 8 hours!
You will actually be really shocked at how easy it is to use. Right out of the box, it looks like a much smaller version of a standard air conditioning unit but without all the installation nightmares that come with it. You just fill up the internal tank with water, plug it into either a USB port such as a power-bank, or a wall outlet, and let it work its magic. Once it's on, it can cool any area of your home down in minutes.
In essence, this unit works at the click of a button, and is suitable for placement in a home or office environment. How it works is also quite simple. It takes the hot, arid, stale air found within any typical home with either poor ventilation or overheating from the summer sun, uses the water within the unit to provide cooling, then emits a frostier temperature to combat the hot air. Even though it's fighting a constant battle against the heat, this small but mighty unit continues to pump out that cool air silently.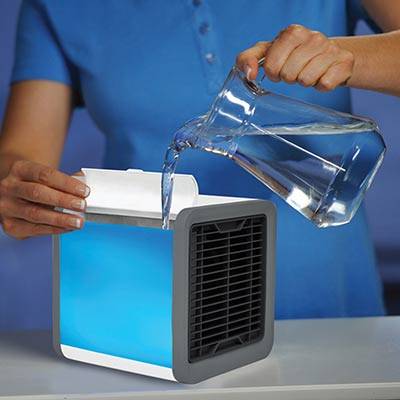 ---
Personal Space Air Humidifier
Coolair cools, humidifies and purifies the air around you for a more comfortable personal space
---
---
Frequently Asked Questions
It just needs water and can last up to 8 hours! You just fill up the internal tank with water, plug it into either a USB port such as a powerbank, or a wall outlet, and let it work its magic. Once it's on, it can cool any area of your home down in minutes.
Can I use it for heating?
No. This personal cooler actually cools around you, where you need it the most, while having the size and energy consumption of a small fan.
Plug it into either a USB port such as a power-bank, or a wall outlet, and let it work its magic.
Coolair is the most effective and low-cost answer in for these hot days and nights. Forget sky-high electricity costs and large or troublesome air conditioning units!
"I have cold air around me instantly. It is suitable for any room in my office or home. It even has a low light for the night."
Olivia, London
"Really fast delivery, got it within a week. It seems to work fine, when I turn it on the room feels colder immediately."
Maria, Greece
"It fits everywhere. In just 2 minutes you can enjoy the cold breeze. I didn't believe it at start but it lowered the whole room's temperature fast."
Philip, California