Secure and trusted checkout with:

You know what anyone can't stand? Trying to enjoy a nice summer day with family while getting bitten by mosquitoes.
You can hear the annoying buzzing sound right now… next thing you know one of these little insects will disrupt your sleep and leave you itchy and red.
You've tried basically everything to get rid of them? Citronella candles, torches, mosquito bracelets, and even toxic pesticides but nothing really works.
Anti Mosquito Bracelet is a miracle solution that completely tricks mosquitoes and stops them dead in their tracks!
The advantages of using Anti Mosquito Bracelet:
Colours: Black, Blue, Yellow, Green, Purple, Red, Pink, Orange
Material: Silicone
Capsule: essential oil liquid
Length: 24cm, Diameter: 7cm Wide 1.3cm
Distance: 1.5m
Adjustable maximum circumference 24cm, mini-mum perimeter 16cm.
Effective time: mosquito repellent unopened 3 years, opened 2-3 months
Waterproof grade: waterproof, does not affect the effect of mosquito repellent
Ingredients: Citronella, tea tree oil, lavender, eucalyptus oil, mugwort oil, lemon essential oil, Chamomile essential oil, peppermint oil
Deet-free & non-toxic.
Healthier than other repellents
While chemical sprays and plug-in repellents might work, they often have a pungent odor, and may even be harmful to your family's health.
If a concoction of chemicals can knock out a mosquito problem immediately, what would they be doing to your health as you breathe it in?
Anti Mosquito Bracelet does not use chemicals to get rid of the problem. It's hygienic and easy to clean and can be used anywhere.
Thousands of customers swear that the price is a fair one, as it is guaranteed to keep yourself bite free and healthy.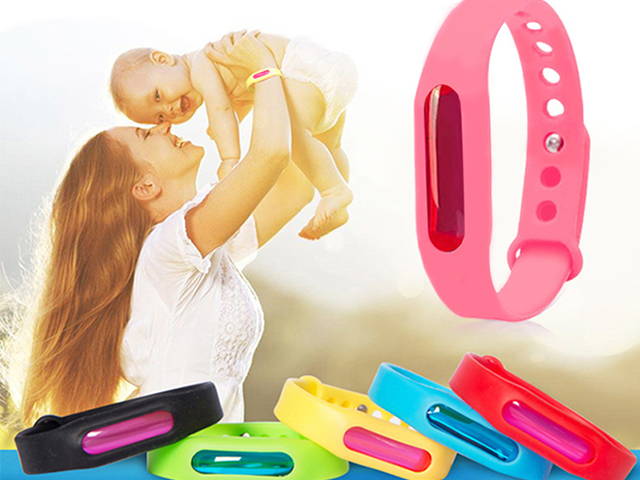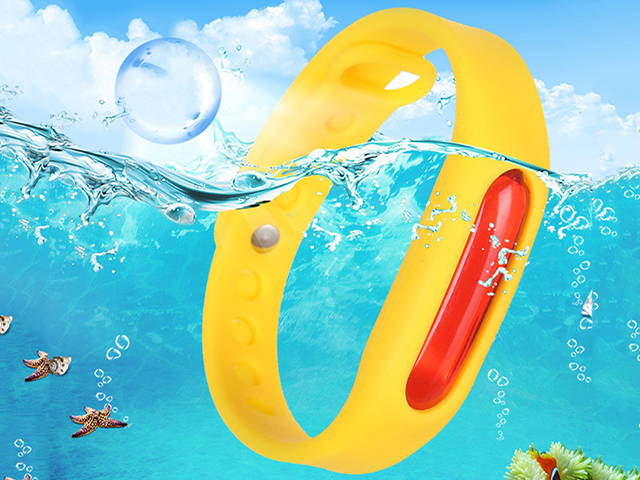 How Does It Work?
It works by using a special 365nm wavelength purple light that mimics the human body. Mosquitos find it irresistible.
First, they see the light from afar. They fly towards it hungry for blood. When they fly close to the machine, a high powered but silent suction fan pulls them inside of the trap.
Once the mosquitoes have been tricked inside, the trap dehydrates them quickly killing them and storing them in the easy to clean capture tray.
All you have to do is plug it in, the machine starts working automatically!
You will be shocked how many mosquitoes are pulled into the trap and away from your skin!
The Ultimate Mosquito Repellent for the Whole Family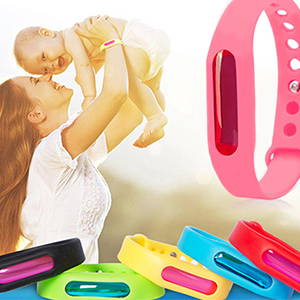 100% safe for humans and pets, as it contains no chemicals and is entirely non-toxic. You won't have to worry about weird smells or noise, and your kids will have a much healthier environment. This amazing bracelet is entirely safe for the whole family!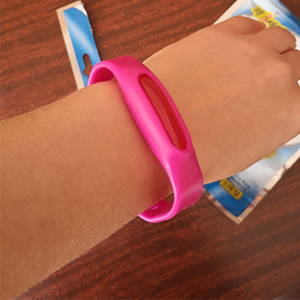 Anti Mosquito Bracelet has small dimensions allowing you to wear it anywhere you need to! Its compact shape is excellent in terms of transportability options!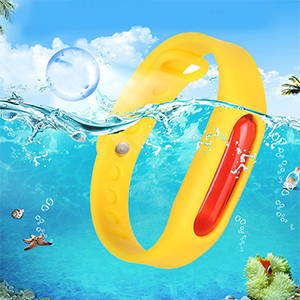 ---
---
Frequently Asked Questions
Can I take it with me in holidays?
Yes. Anti Mosquito Bracelet comes in a practical design with small dimensions allowing you to wear it anytime!
Can I use it while sleeping?
Yes! Due to its silent mode, Anti Mosquito Bracelet can be used while you are sleeping without disrupting your sleep.
---
"Excellent product quality, colours, shape and measurements. Very soft strap. It has a pleasant smell and looks stylish on the hand. I recommend it. "
Helen, Greece
"I ordered 4 bracelets for the whole family, they are comfortable, they can fit on any size of hands, both on the child's and on the adult. I like the smell of essential oils. We tried them today and we have no mosquito bites!"
Gabriel, Peru
"My boy loved the bracelet. Cool colours, it fits his little hand perfectly and he is relieved now that the mosquitoes don't bite him! Nice buying for the summer. Thank you!"
Lucas, Netherlands

Satisfaction Guarantee
We stand by our high-quality products and your satisfaction is guaranteed.

Secure Checkout
Pay with the world's most popular and secure payment methods.

Great Value
We offer competitive prices on all of our exclusive products.

Free Worldwide Delivery
We provide free worldwide shipping to over 200 countries & regions.